I have been getting on with my Monday art classes. Did I mention it before? Well its the first time I think ever that I have looked forward to having Monday start the week. The lovely Harold takes the class & I so admire this lovely gentleman. At 93 years young he could give most of us a kick up the rear ( figuratively speaking) & put many to shame. He still drives & is very active. He was telling me that he took his lady to Birmingham last weekend to visit a craft event. He said it wasn't really his thing & the house was already full of stuff! Sound familiar?!! Any way , he went on to say he was looking for a chair to sit down on & the only one he could find was in the demo area. He ended up learning how to Cross Stitch with the ladies ! He said he quite enjoyed himself as nearly all the ladies were younger than himself!! He cracks me up!!
I have been working this week on my Orchid pictures in watercolour. Not easy & I have so much to learn. What do you think? I need to darken the lower part quite a bit more & there are some more fine details to add.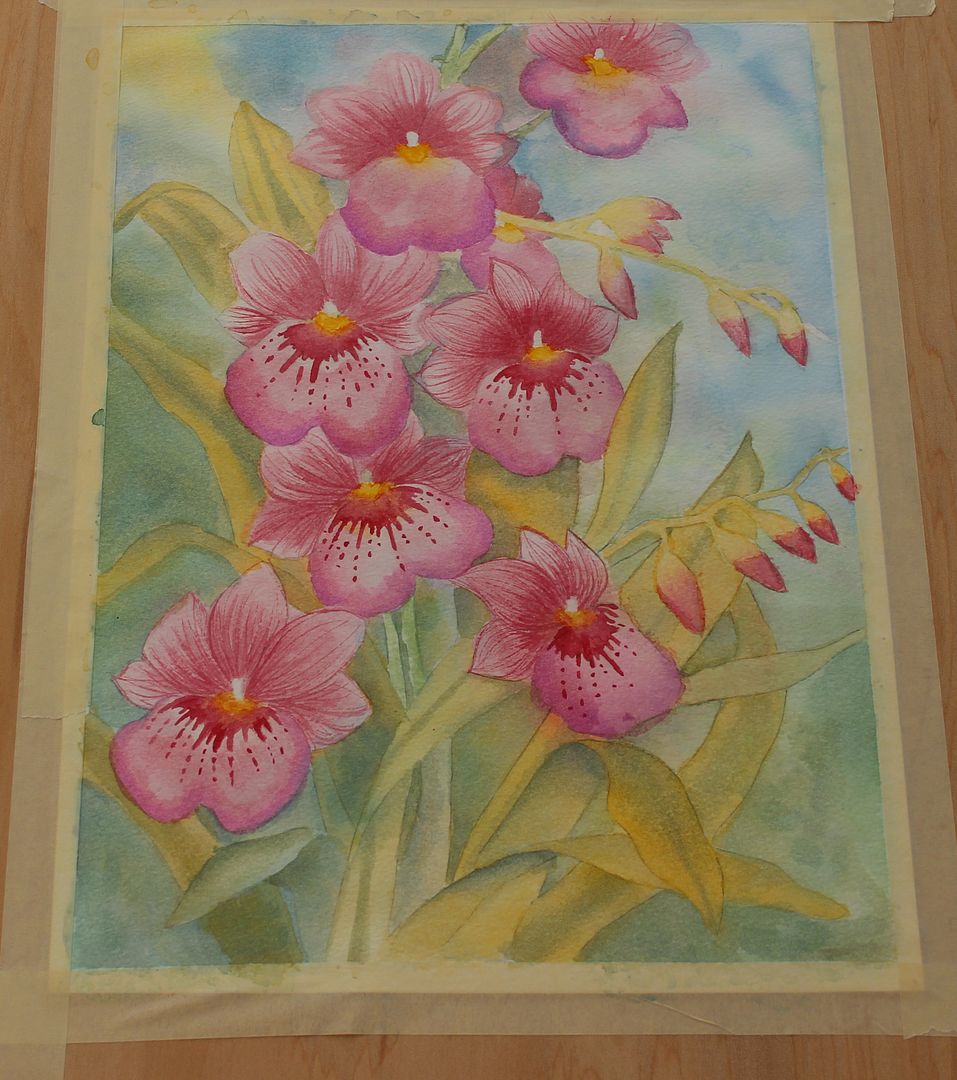 Last week I made this bunny. I used a pattern that allows me to sell the finished item. I have put her up on Facebook to start with with offers invited. If she doesn't go within a few days , she is going on Etsy with a few other items.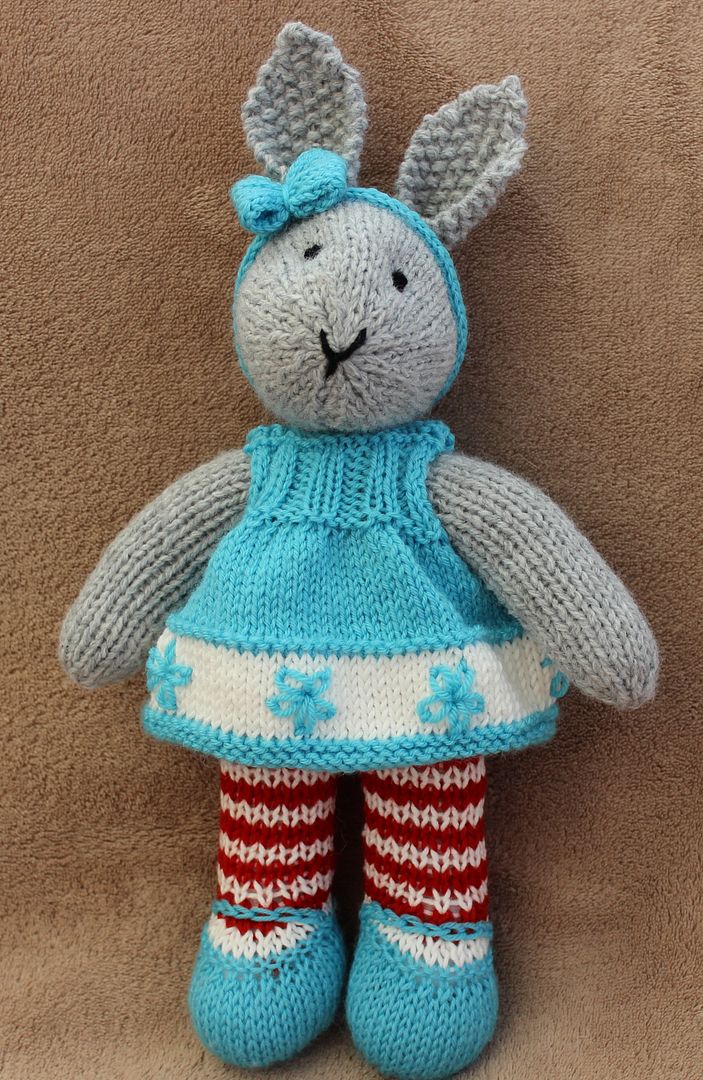 Meet Flo Bunnikins. She is so cute!! I am sure someone will want to love her out there.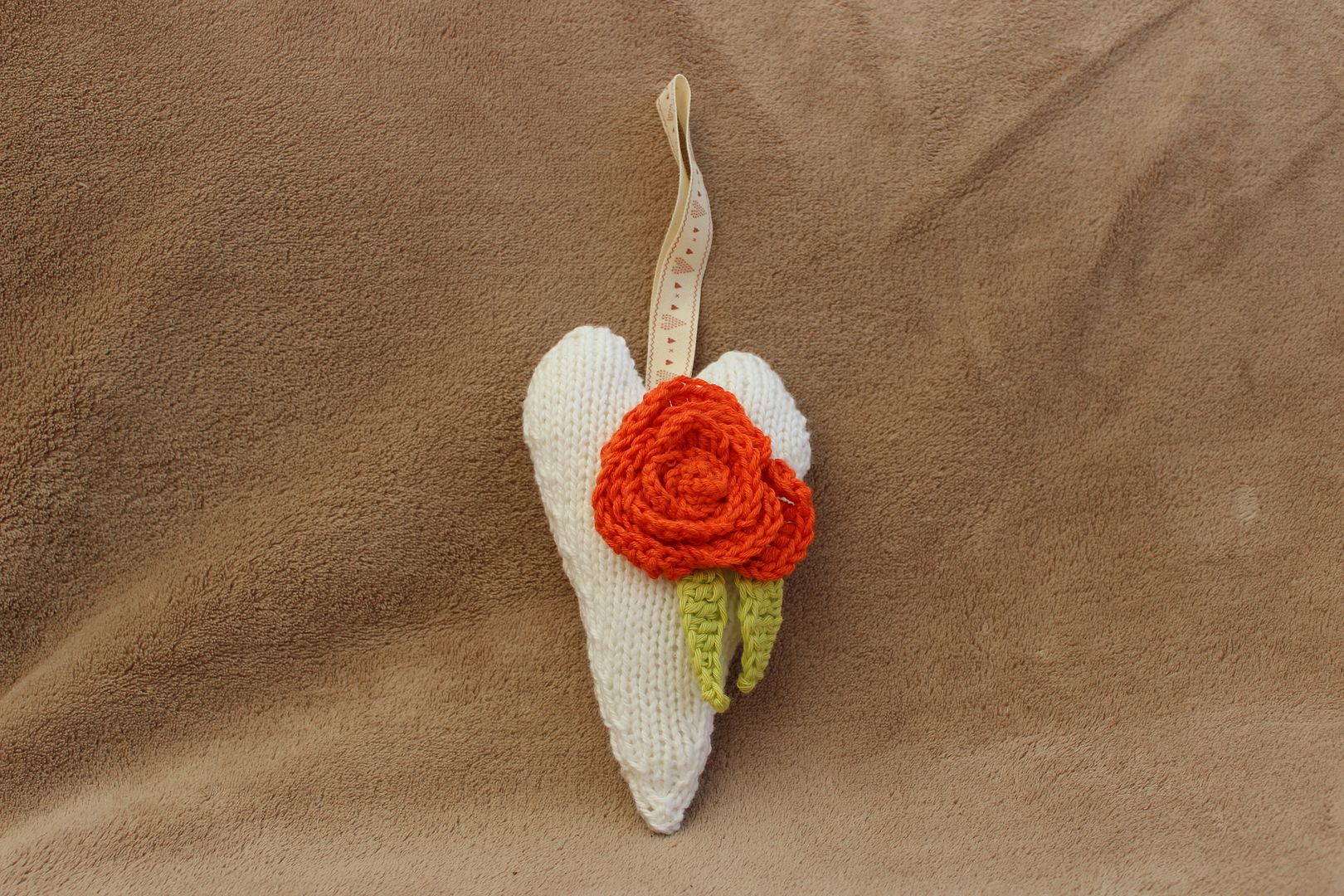 I was making hearts from lovely Rico Cotton. I like this pattern very much. Its one that my friend Caroline uses at the
Woolbar
on her beginners knitting courses. Its her own pattern.
Our knitting group had a table at a table top sale last weekend over at Pinchbeck. I was the only person to sell an item! It was pretty poor. Plenty of people but a poor ales rate. Shame as it was for raising funds for the dogs for the disabled & PAT dogs.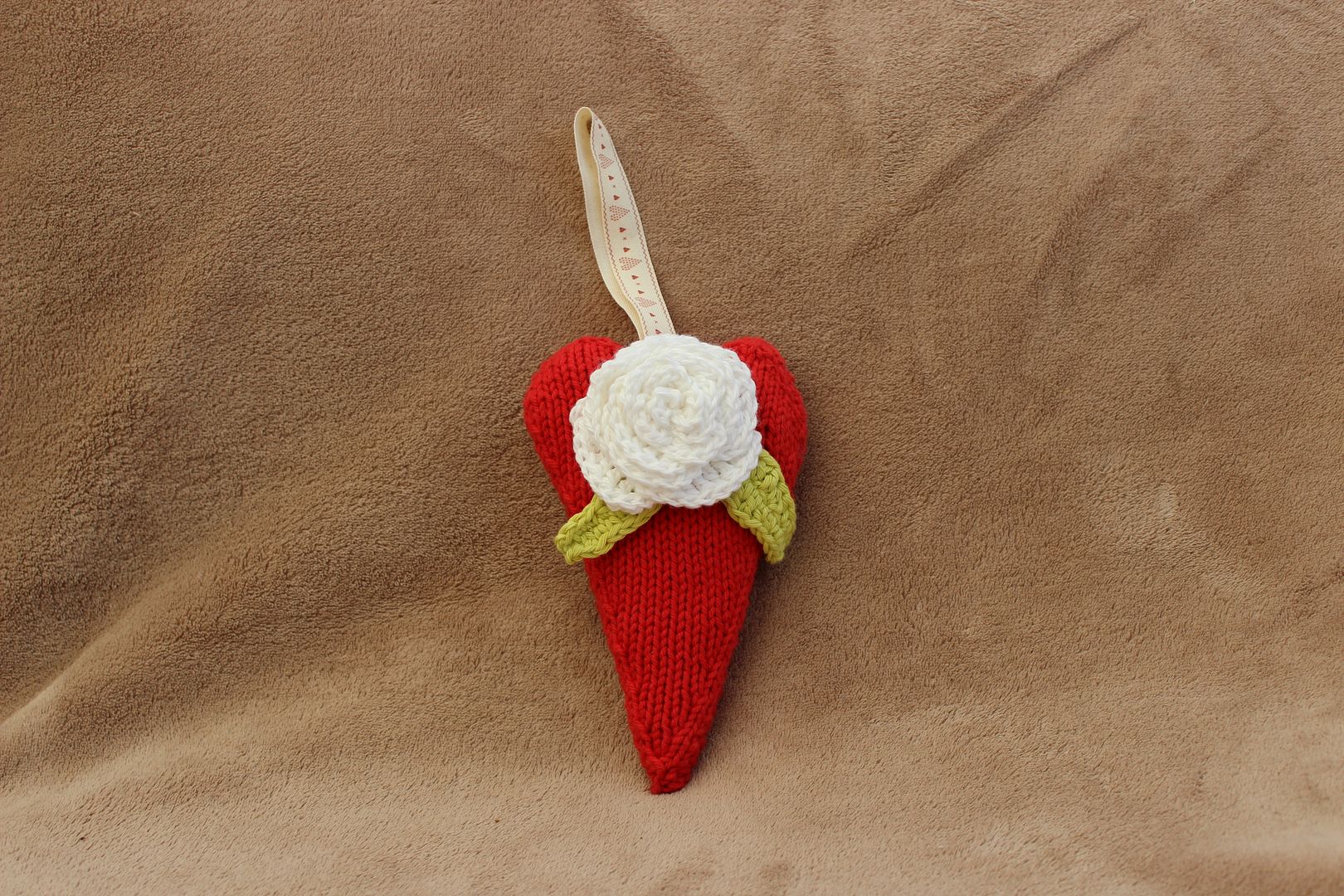 I found a lovely blue glass dressing table set for a song. I love it so much & it fits perfectly on our new bedroom. I actually put up some pictures in the house this week. I finally feel settled & that it is our home. Maybe hammering those nails in the wall was the therapy . Now we just could do with earning some money & getting a job.