Look ,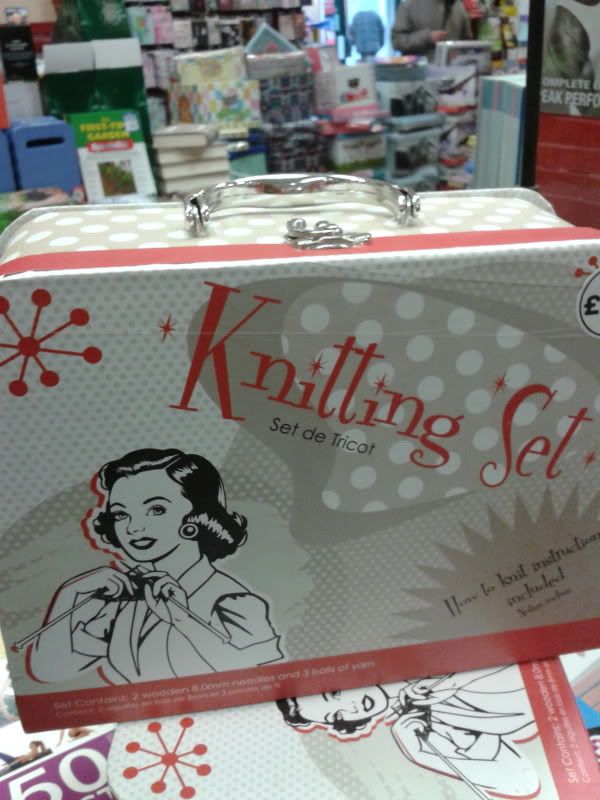 for £7.00 you can buy this set in The Works. Its really nice & would make a lovely gift for a new knitter , young & old alike.
It has 3 balls of yarn inside & some very nice wooden needles that are not too chunky for small hands but big enough.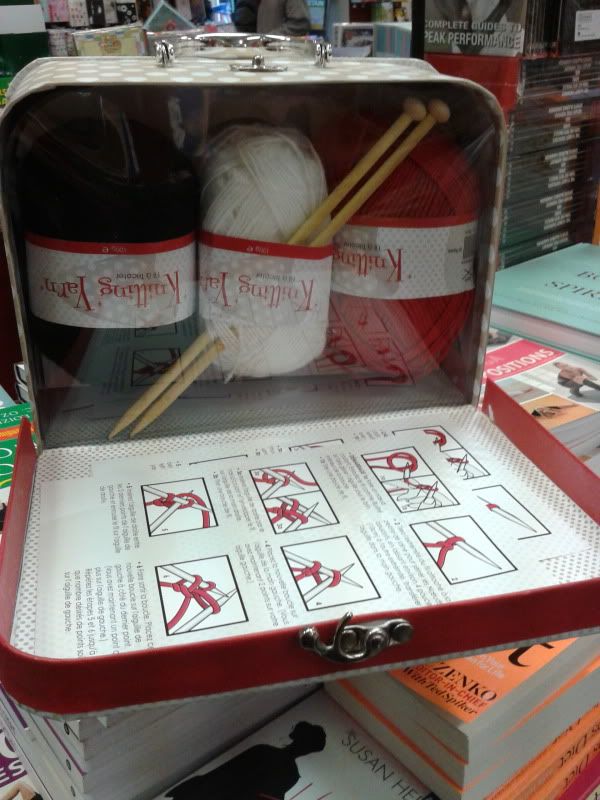 There are also some simple knitting instructions in the lid of the box.