In December I held a sock workshop at
The Wool Bar
in Worthing.
I have done workshops for socks before but this one was different.The group had not been knitting for too long & they wanted it the evenings.I decided to do it over 2 weeks & they had homework to do in between as this time we were making a full size sock.Previously I have taught the techniques using a mini replica sock.This time we used a lovely ,but simple toe up pattern which can be found on
Ravelry.
http://www.ravelry.com/projects/lilibet21/steel-toe-boot-socks
The girls did so well making this sock.They learnt a lot of techniques using this pattern & they all managed it very well.
I used a stretchy cast off technique where you do a yarn over before the stitch is worked & then cast off.
Two circular needles used throughout.
The girls all achieved a sock which they made to a high standard.They were proud of their completed sock & I was proud of them. We had a few exclamations of "I cant possibly do that" along the way, but they all finished their socks.Sadly I didn't get Clare in the picture as she couldn't make the last evening.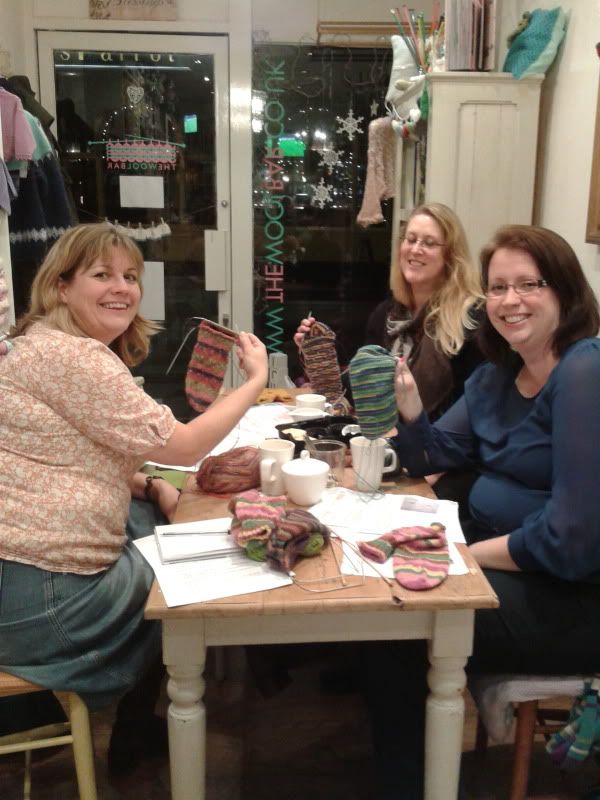 Well done ladies!!XXX