Its been a while since I last blogged!
No this is not going to be a confessional, but it has been a while! I have got quite a bit done in that time & have also been with Mr T over to see our son & his girlfriend in Vienna. It was a lovely visit for 8 whole days. We had sunshine & snow as I think the UK also had,e but it felt so much warmer over there. Silly me didn't take the right sort of clothing with me & my shoes were the slippy slidy sort! Not much good for going out walking the city in Vienna. We stayed inside for 3 days whilst it snowed & just popped down to the local shops when we needed food or wanted a break form 4 walls & each other. I got another couple of rabbits made as I had some requests from our adopted Austrian family. This certainly kept me busy whilst we were there.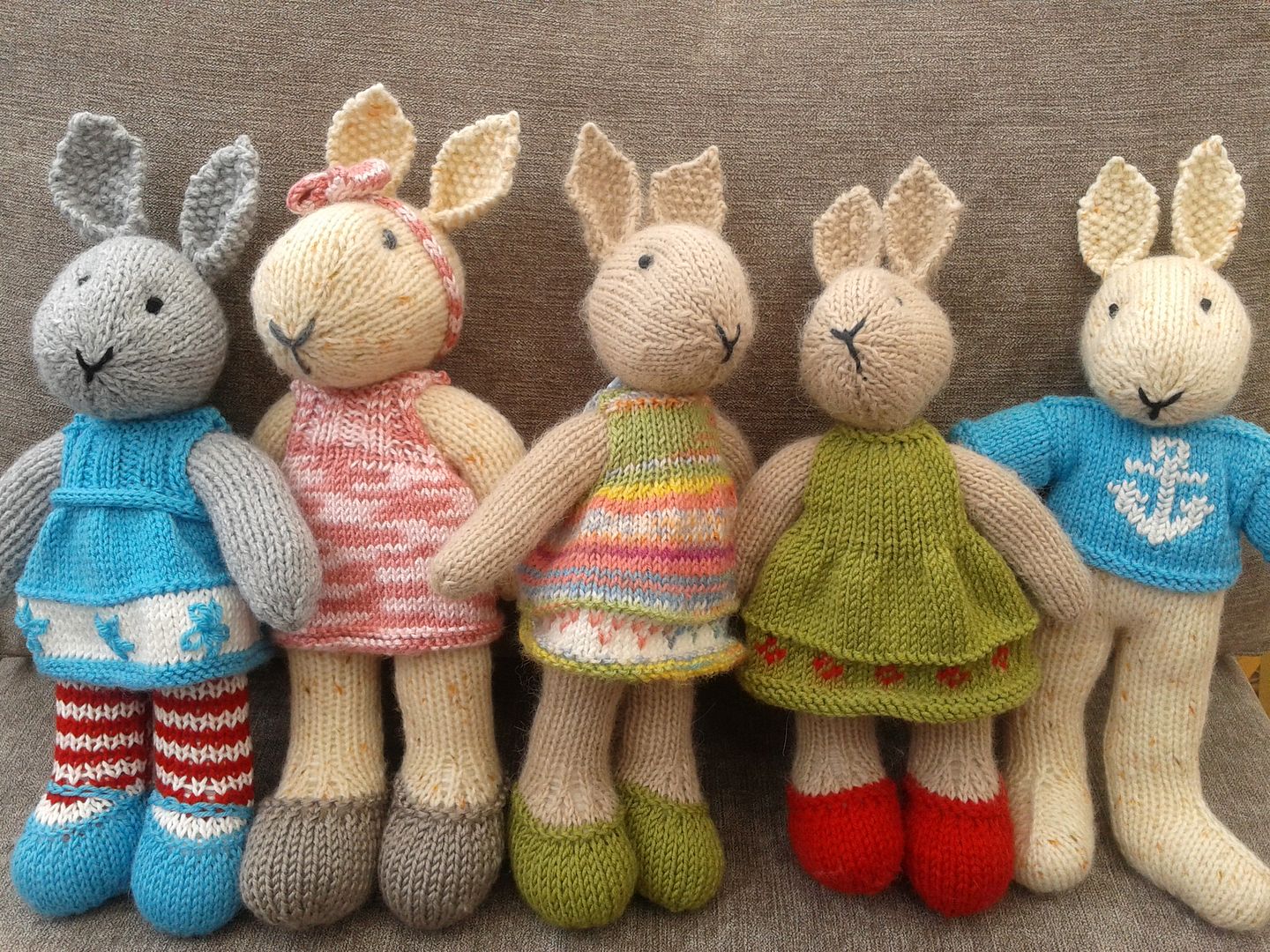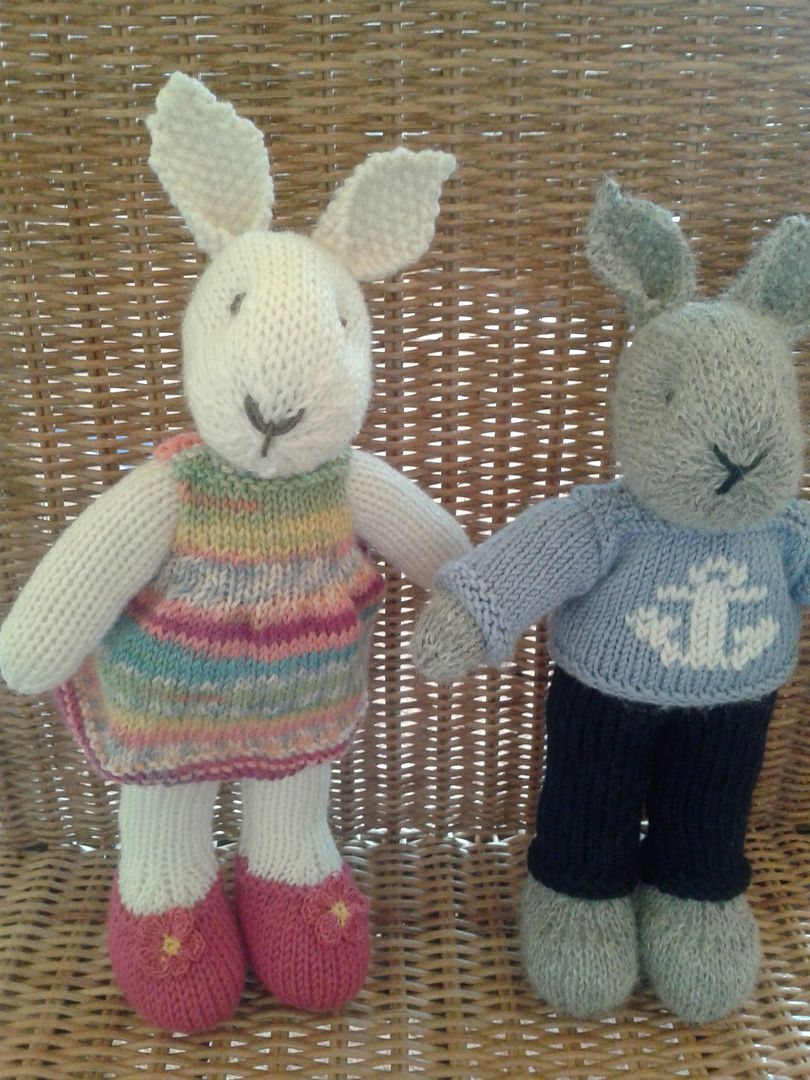 The kids were working most of the time so it was nice to have something to do while we waited for them to come home.During the evenings we mainly went out , eating our way through lovely cuisine in the city. Succulent roasted pork in the Prater washed down with beer chocolate,was the highlight of our visit, yummy!
Eating roast pork joints below with our Austrian family.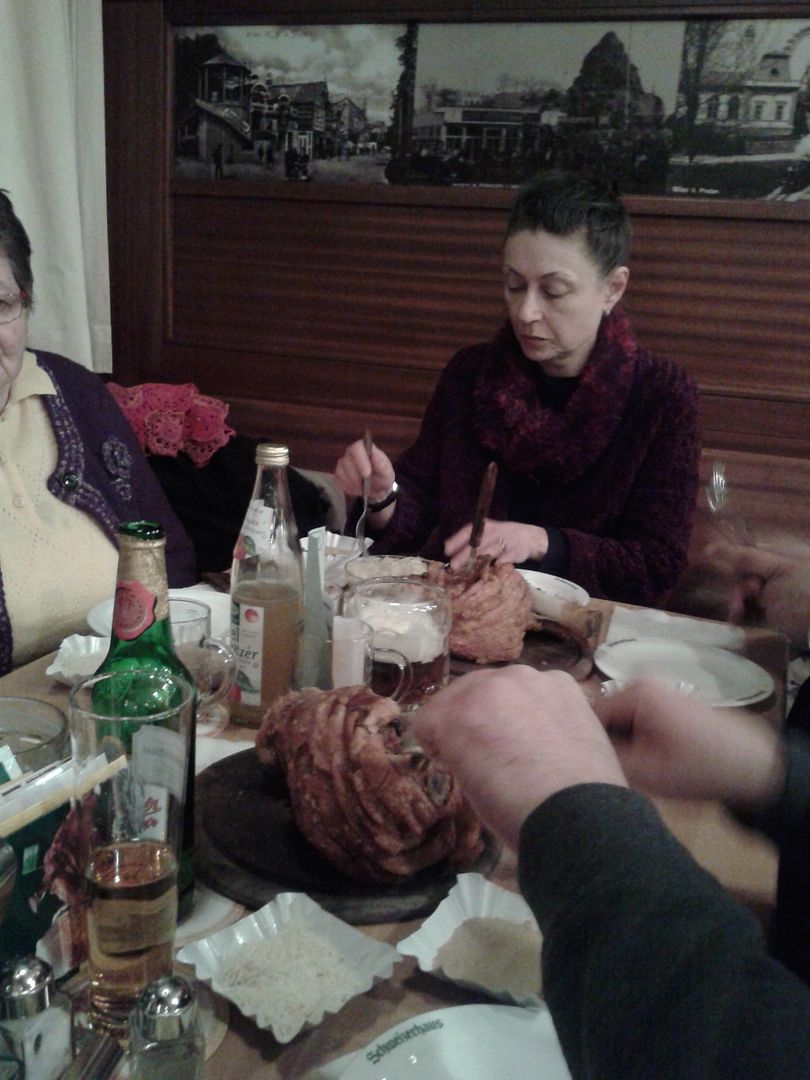 No 1 son & the finished meal, yummy!!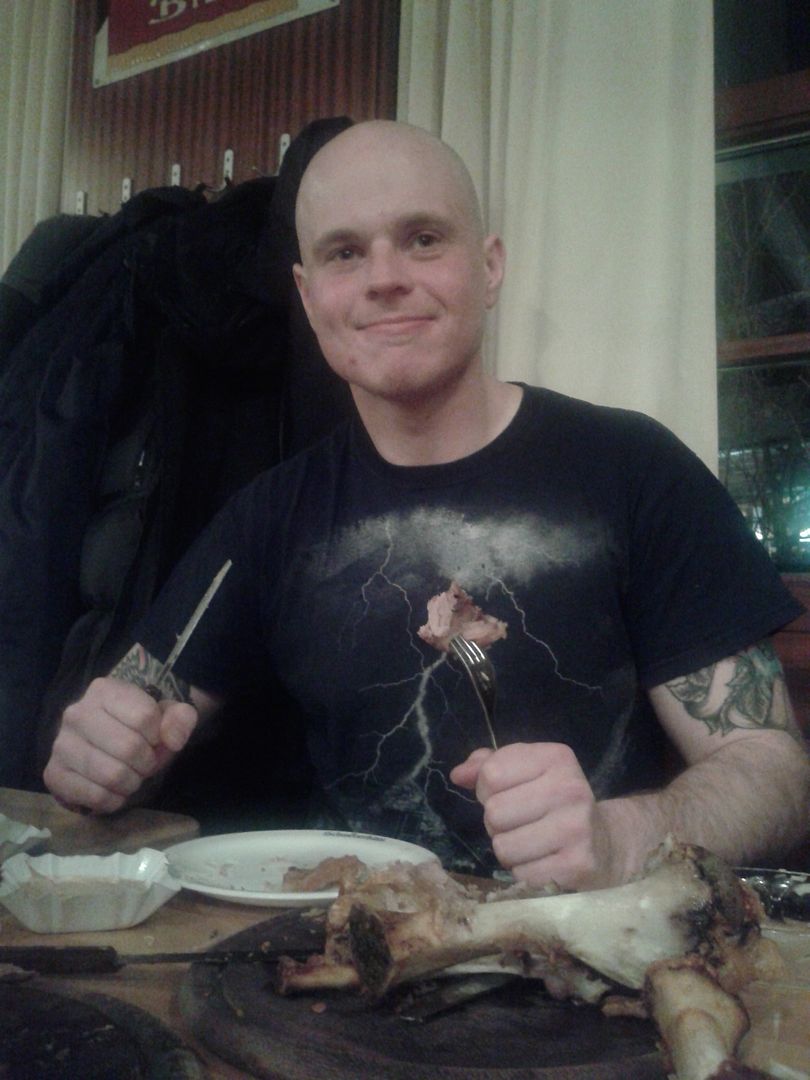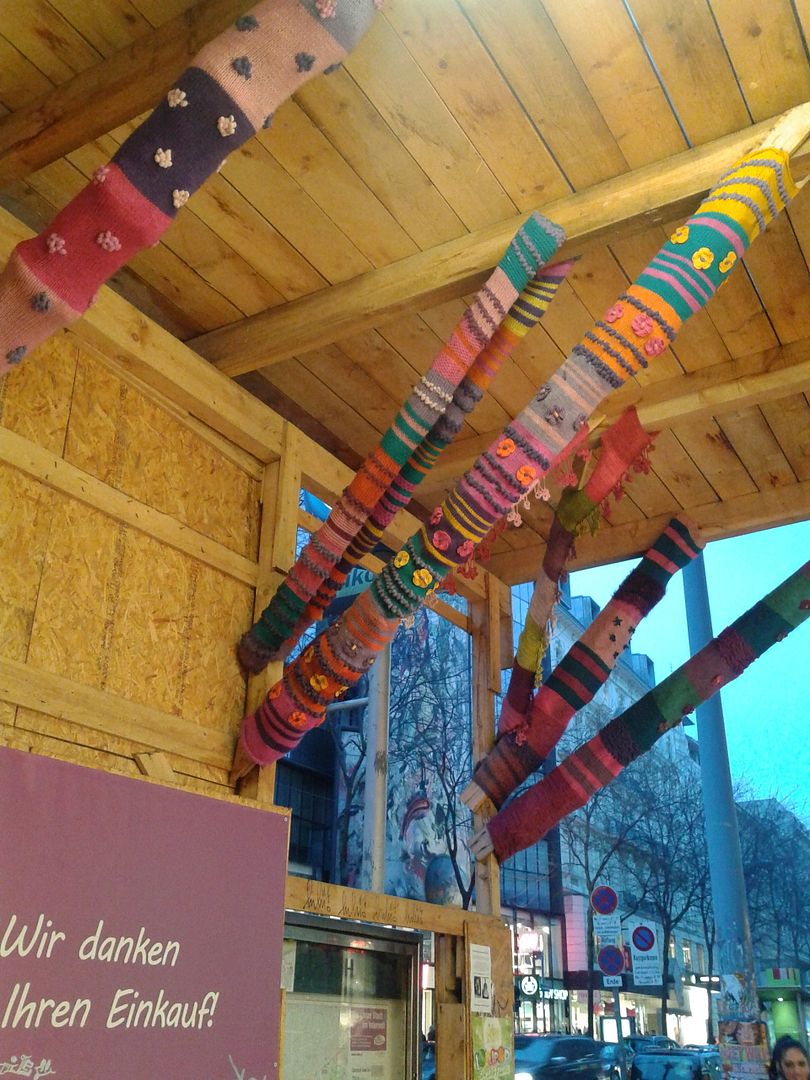 One of the evenings we went to the shopping street area. Here I came across this yarn bombing outside a shop called S
ewa.
Its a weird shop really as it does little in the way of sewing items & mainly kitschy household bits & some yarn.Sadly they were closed when we went back after our meal in the sushi bar nearby.
As usual I was so sad to say goodbye to the kids. Funny how I will always call them that no matter how old they get.
After a long drive through Germany , Holland , Belgium & France , I was glad to get home.
Waiting for us at home were the dogs along with No2 son & the outlaws. Its a long story but No2 son was supposed to come with us & at the last minute was without his passport. I had a few lovely days with him before he had to return to Sussex & the last leg of his degree course.How quiet the house now seems without him.
My days will now be filled with getting back to creating. Art group resumed yesterday & I have started playing with soft pastels.
My knitting is now at the finish stage for the very last rabbit & I am planning what to knit next. I have a new book from Lucinda Guy called
Northern Knits Gifts
. I treated myself to it from Amazon the other day & there are a few projects I am looking forward to doing.This will probably be the first one to do.
Go take a look & enjoy!!