Slowly people seem to be using more natural products instead of their synthetic counterparts.This means that sheep will become more valuable instead of the rock bottom prices that we have seen in past years with farmers virtually having to pay for their fleeces to be shorn & taken away.
A public arts project run by The Eden Arts in Cumbria is bringing together people to make an art installation of their own to increase awareness in the use of Wool .Click on the link
here
& it will take you to the project.
They have also their own Facebook page & have joined in with Movember as have we at my work.You can see the Join The Flock FB page if you click
here
& join it if you like!
My efforts for
Movember
have been knitting beard beanies, a hot new craze that is sweeping the younger generation & females not able to grow the required tash!There have been many great displays of manliness around our office ,the best being my friend & work partner ,Sandra.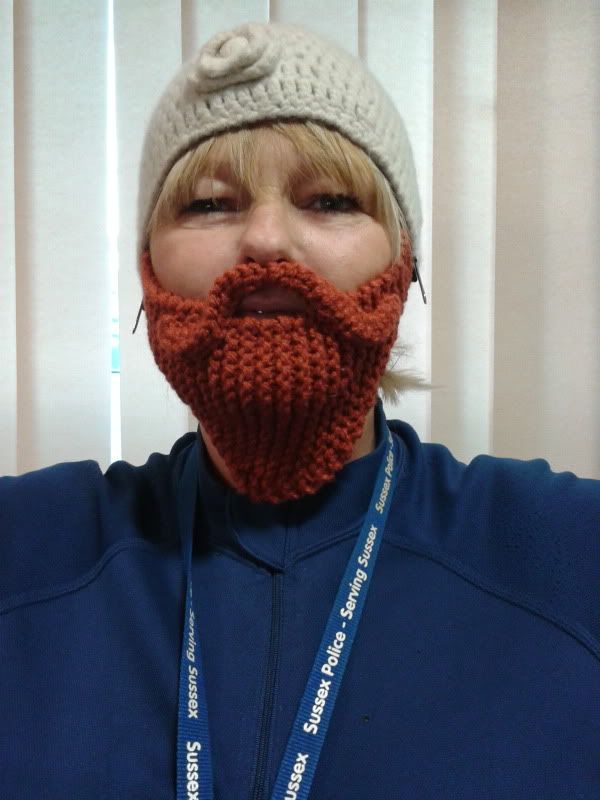 She has been raising money for the cause & will be having a count up today as we are officially now in December....eeekk!!!! Beard beanie supplied by my needles.I will update you as soon as I know how much she has raised.There have been some generous donations.