We just got back from visiting our son in Vienna!
I am so silly though! Forgot to take my camera & my phone ,so I couldn't take any pictures.Luckily Jasmin sent me some she took.
This is the second time we have visited them in Vienna .I had a lot of expectations! The first one was for snow...let face it , a week, just before Christmas & it should snow in Vienna. No ??!!! Well it did try just as we walked to the station to get our train for the flight home!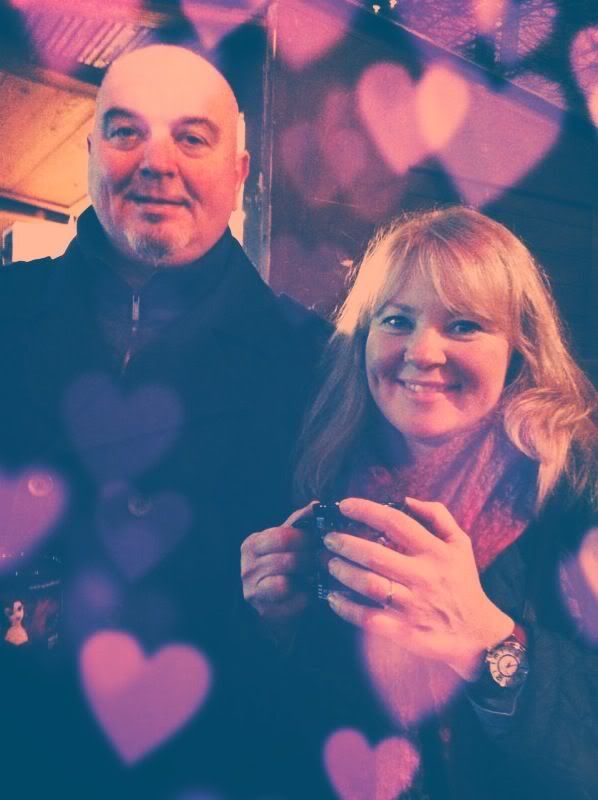 In spite of a week being ill with sickness,cold & sore throats & no snow, we enjoyed ourselves. We went to Hungary for a family meal for our sons 24th birthday which was fabulous! They certainly know how to feed people! I cannot eat a whole dumpling!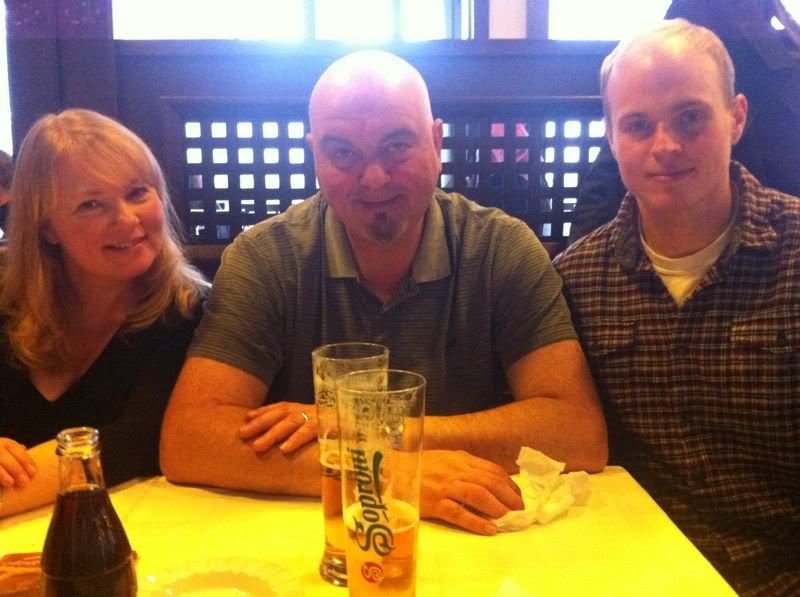 We visited the Christmas markets on the evening for lovely traditional crafts & yummy food & hot Gluhwein! Mmmmm . I bought some fantastic glass baubles for our tree this year & managed to get them home with no breakages.
All the time we were poorly was well spent too. I finished a present I had started for Jasmin's nephew who will be born in the spring next year.
The basket was made out of some Rico Big Cotton.It was not brilliant to knit with & kept splitting no matter how careful I was. The clock & baby Uggs & the hats were knitted out of various oddments of Debbie Bliss Cashmerino & Rialto yarn which as always gives a lovely finish.
I did find a tiny yarn shop in Vienna via an Internet search.More about that in a later post though.
Today ,now we are home, the decorations are going up! Once done I shall try to get some decent pictures of the new baubles for you to see them in all their sparkly glory.
I hope that wherever you are , you too have a nice day. I think I will just stay in my pj's & get a pot of Gluhwein on the stove to fuel my day as we get the house decked with boughs of holly!